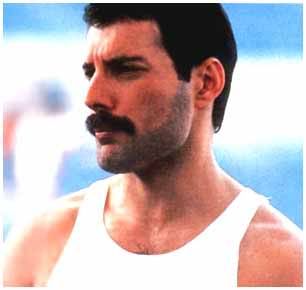 Today we ask ourselves the age old question: Does the mustache make the man?
Well, I can't answer that, but in the case of Freddie Mercury, it certainly makes his music fantastic.
Some have even theorized that Queen's song, "It's a Kind of Magic" is actually about how his life was improved by his flaunting of a glorious lip ornament.
"It's a kind of magic
One shaft of light that shows the way
No mortal man can win this day"
Logically, the above lyrics can only be attributed to his ecstatic response to realizing he had finally grown a mustache, and one of the best in the Milky Way at that. He elegantly, and accurately, compared the wearing of the mustache with magic, explaining that it's pure attractiveness led him through life like a "shaft of light," eventually elevating him like a god as, with the mustache, he was "no mortal man."
It may be safely assumed that while Mercury has left us, his words will live on through the glory of mustaches worldwide.
Comments
Leave a Reply